Solutions
Please contact us and we will be in touch to discuss how we can help.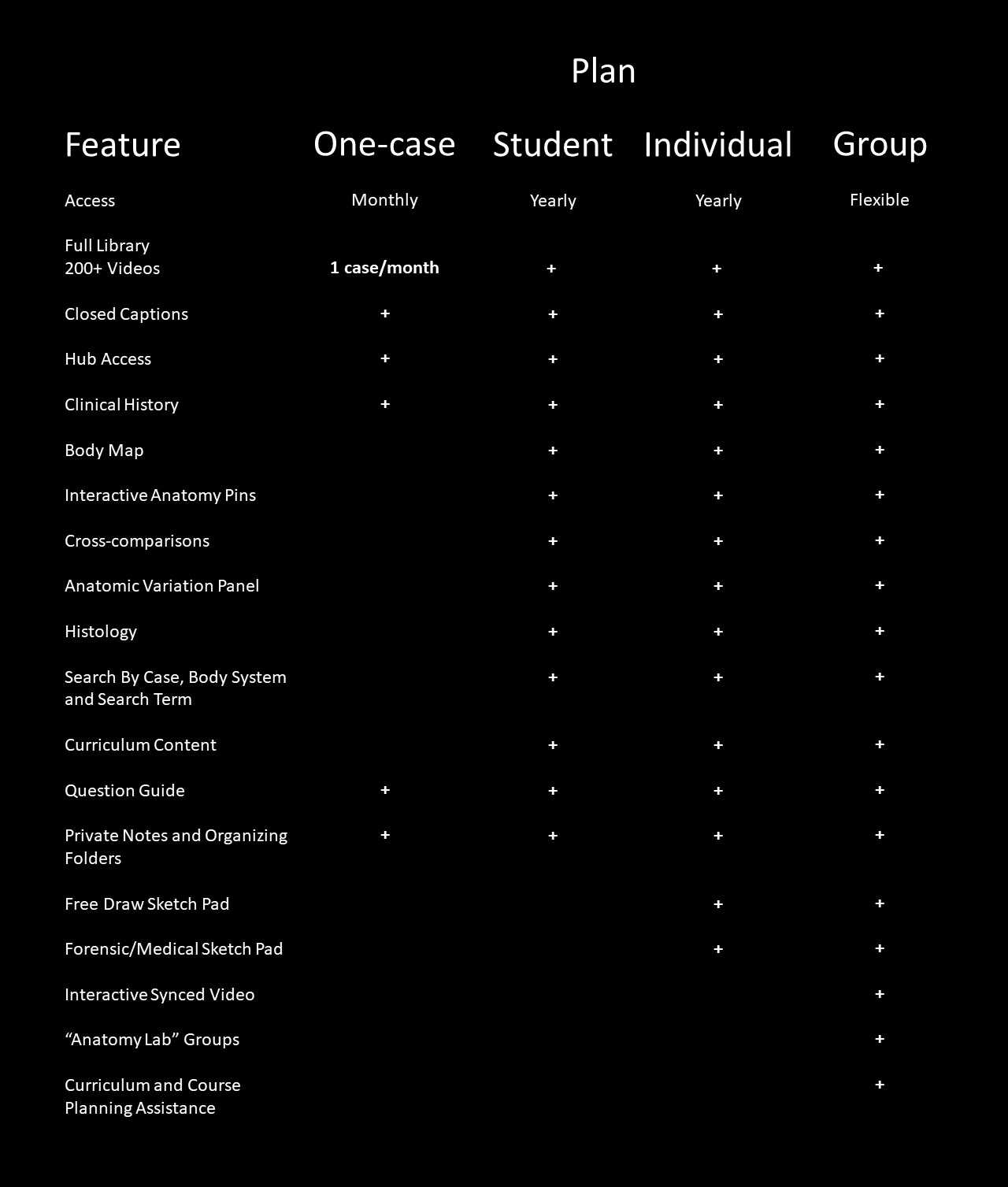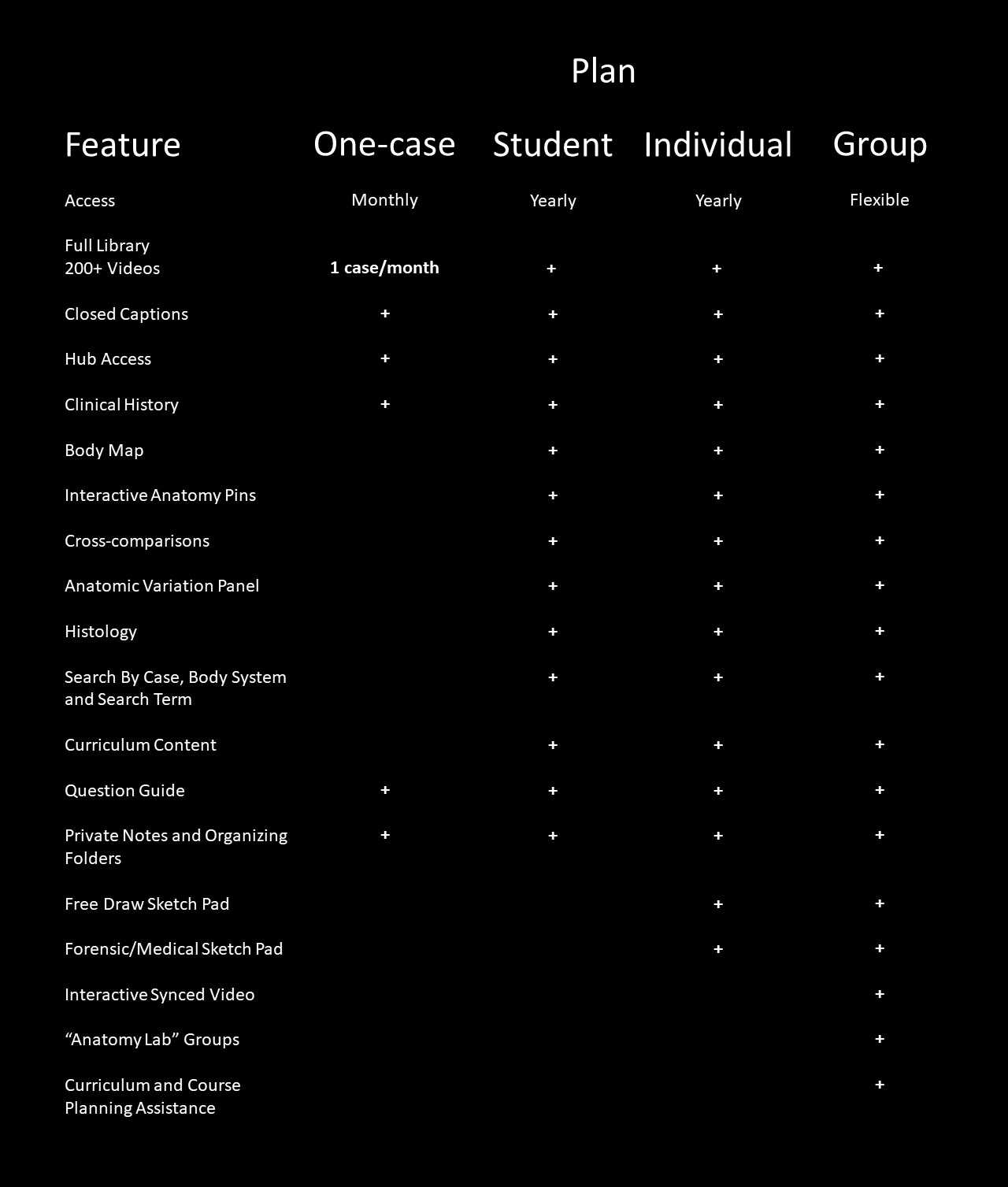 Technical Information:
Autopsy.Online functions with secure, individual logins; can support SAML/SSO access; is accessible through EZProxy; and can be placed onto chromebooks and other on-site computers (with or without additional login). The site functions on any device (mobile, tablet, desktop). The Interactive Video for institutional groups requires tablet or lager to access all features. The site functions on all browsers with the exception of Internet Explorer. High speed internet is recommended.
Note to the general user: If you can view a YouTube video on your device, you can use this site. We've done the work to make it that easy. No additional products, downloads or hardware is required.
Back to top