Search by case, body system or anatomy
Interactive Video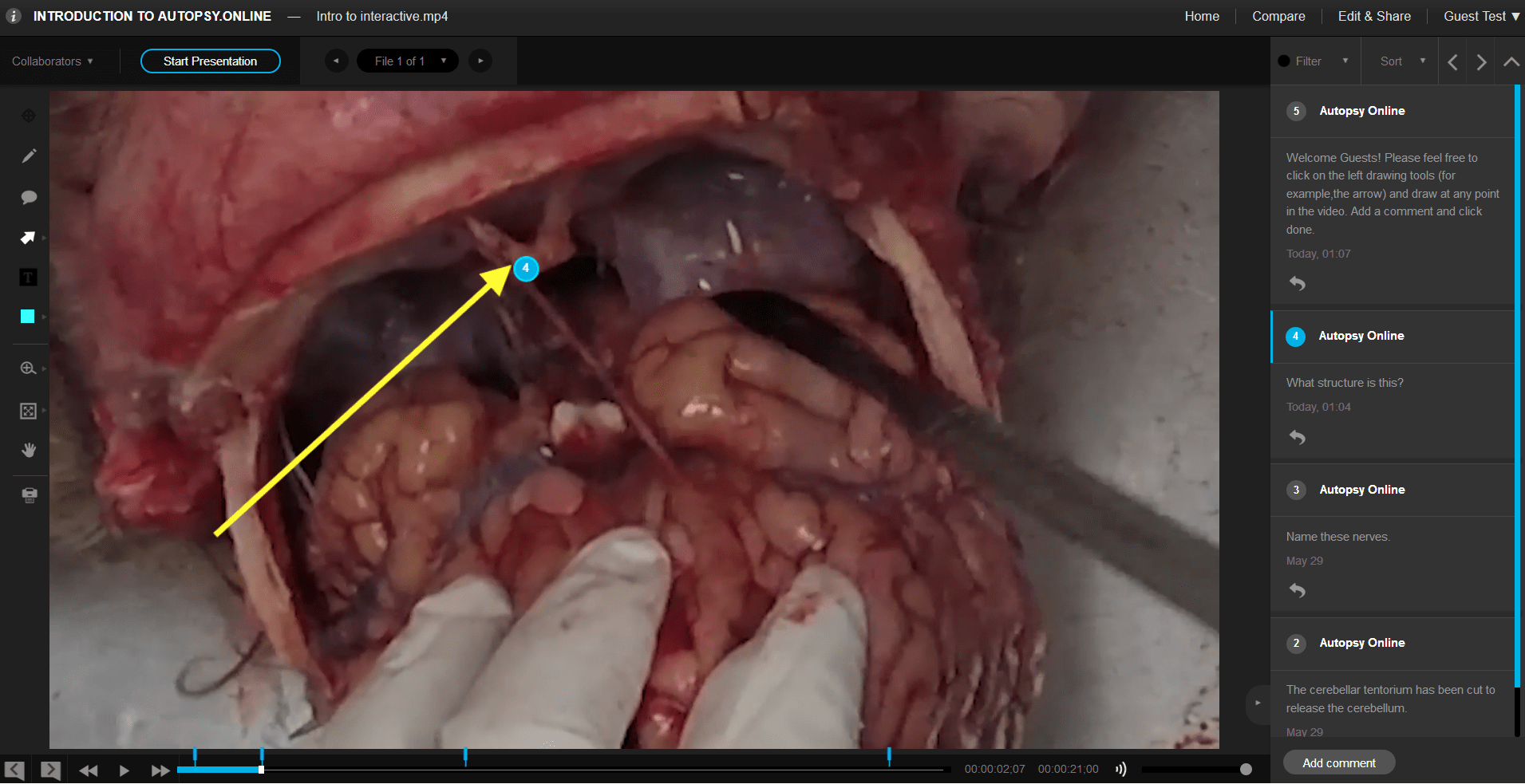 Educator Content

Start video.

Click on right or left edge of
video panel anytime.

List of numbers appears on
top of video panel.

Click number to jump to anatomy.

Anatomy list provided on right.
1. Frontal bone
2. Temporal bone
3. Occipital bone
4. Uncommon anatomy: Metopic (persistent frontal) suture.
(Below this is the sagittal suture).
5. Coronal suture
6. Temporalis m.
7. Lambdoid suture
8. Cerebellar tentorium (tentorium cerebelli)
9. Transverse sinus
10. Sphenoid bone
11. Lesser wing of sphenoid bone
12. Frontal bone, anterior cranial fossa
13. Petrous bone
14. Optic nerve
15. Internal carotid a.
16. Sella turcica
17. Frontal bone, anterior cranial fossa
18. Middle cranial fossa
19. Temporal bone
20. Straight sinus
21 Posterior cranial fossa, occipital bone
22. Falx cerebrum
23. Falx cerebrum
24. Superior sagittal sinus
Digitized Histology
…And many more features.
Educator Content.
Bookmark videos and take notes on site.
Chat function for collaboration.
Live stream access for participation in real-time autopsy casework.