Search by case, body system or anatomy
Interactive Video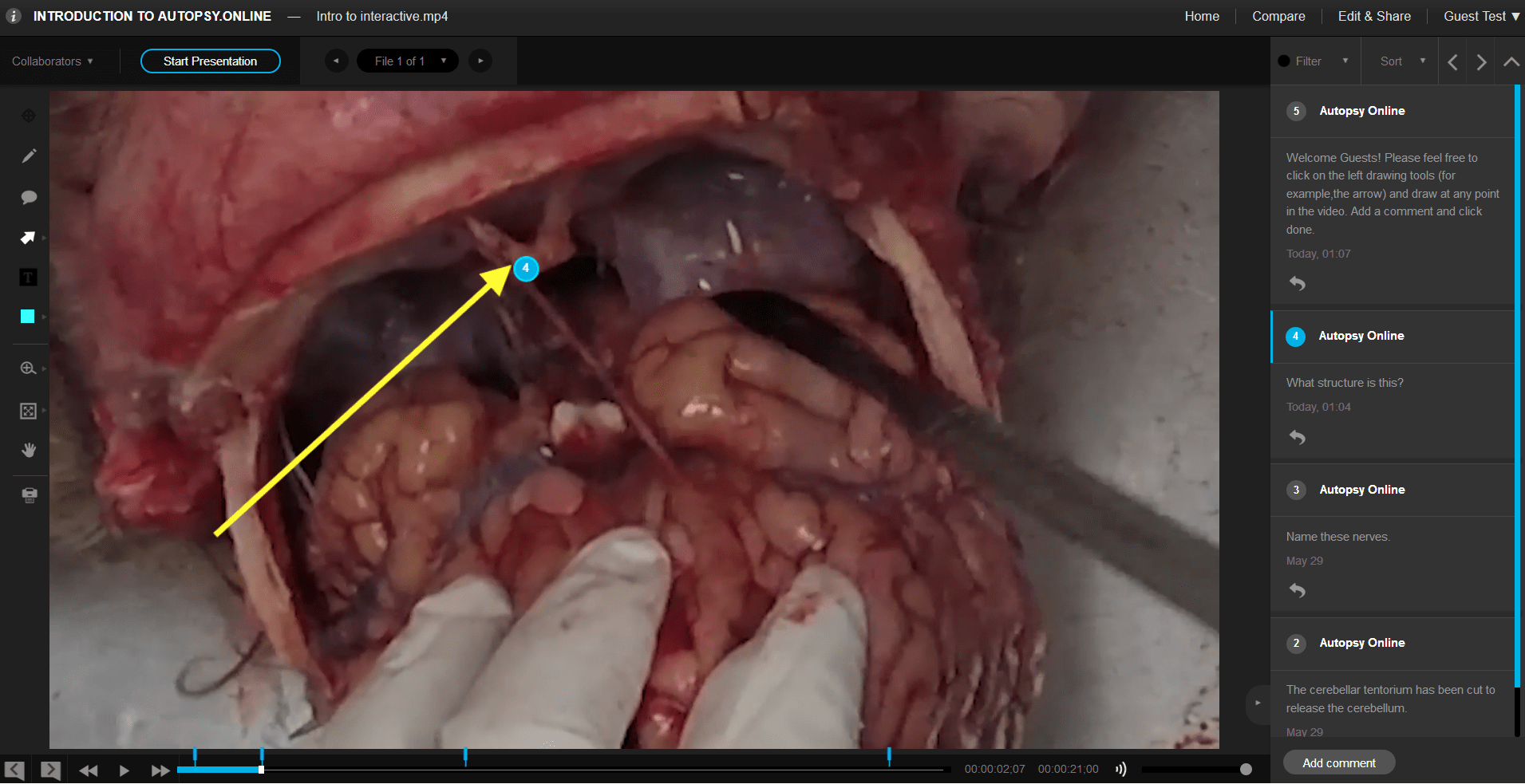 Educator Content

Digital "anatomy pins" for identification.

Use as explanation or quiz.
---
Try out demo on right.

Click number to advance.
Click on either edge of video to go back.

List of anatomic terms provided for each number.

Digitized Histology
…And many more features.
Educator Content.
Bookmark videos and take notes on site.
Chat function for collaboration.
Live stream access for participation in real-time autopsy casework.